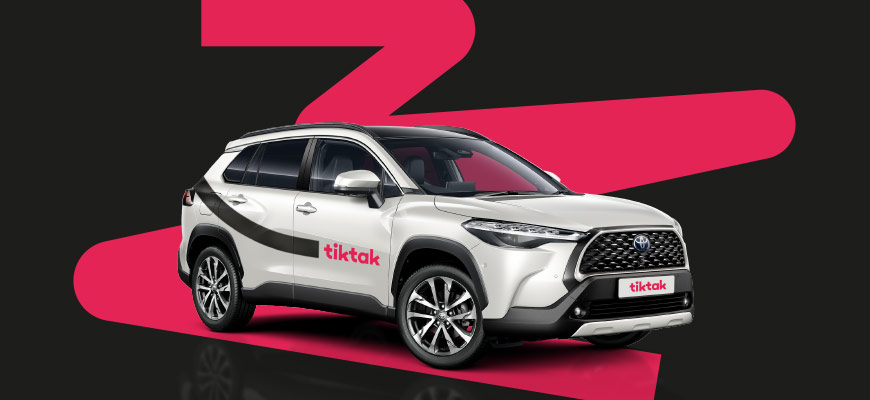 TikTak has been founded with the mission to provide an eco-friendly new generation mobility solution which is meant to enhance freedom of individuals and increase their life quality. We allow individuals and corporations to go mobile on 24/7 basis by offering car rental services per minute with a fleet of thousands of cars. Thanks to our sustainable mobility services which allow for economical access to automobiles, our customers enjoy the freedom to travel around the city.
TikTak Values

Passionate About Customer Service
We take all steps with due consideration for the feedback received from customers.
Initiative
We take initiative in line with our needs and goals and take ownership of our business through influential decision making processes.
Dedicated to Power of Cooperation
We take inspiration from different perspectives and steer our attitudes and actions as a team.
Development-Oriented
We take all steps with the goal of contributing to development of our employees and growth of our company.
Mindful of the World
We not only take care of the lives of each other but also strive for improving the circumstances of our society and environment.
Would You Like to Join TikTak Team?
If you are interested in joining our team, you may review our Career page and apply for suitable positions.